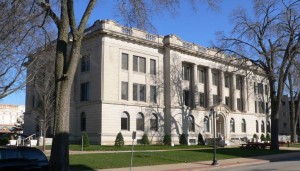 Ledbetter Insurance has been providing car insurance for Pekin, Illinois residents since 1988. We offer automobile coverage from minimum auto liability limits to high physical damage insurance on expensive antique autos. As an independent agent we can select from one of our many insurance companies to find you the best coverage and rate. Combine your home and auto and save even more with a multi-policy discount. Several discounts are available, multi-auto, mature driver, safe driver, good student and more.
Pekin, Illinois
Based on 2010 census data, the City of Pekin has a population of just less than 35,000 people. Pekin is considered to be part of The Greater Peoria Metropolitan Area as it is located in Tazewell County.
Pekin Illinois Auto Accident Statistics
Car accident deaths occurring in Pekin Illinois during 2008 totaled to be 2 people.
Of the Pekin Illinois auto accidents in 2008 3 vehicles were involved. There were two fatalities and two other people injured.
None of the auto accidents in Pekin Illinois were caused by drunk drivers.
Pekin Illinois Statistics derived from:
http://www.city-data.com/accidents/acc-Pekin-Illinois.html
Get Your Auto Insurance Quote Now (Pekin, IL)
Get your auto insurance quote now online, or call 1-877-901-5544 / 1-877-902-5544